About
Careers
How It Works
Mobile App
Help
Get the
most

out of your city

In an everyday life characterized by fixed routines, it's sometimes difficult to find energy and spontaneity. However, with Bownty there is no excuse. We collect the greatest selection and most attractive deals in order for you to get the best experiences in your city in the most easy and simple way possible. In other words, Bownty presents experiences, so that you can save time, do something else, try something new, and break free from your routines.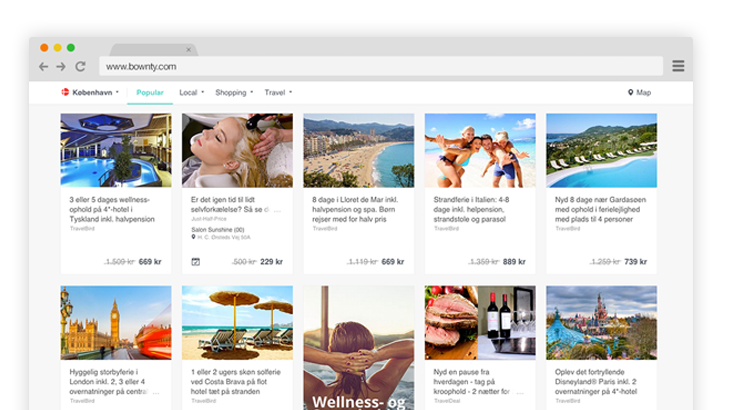 Follow what you love
You are special and unique, so every day should not be the same. With Bownty you can select the categories you love, so you only get the deals you are most interested in. You can always add or remove categories if you want to follow something new. If you are looking for something in particular, whether it be that extra special spa deal, amazing restaurant voucher or the best offer for a family day out, Bownty has it for you and lets you find it easily with our great search features.

Always at your fingertips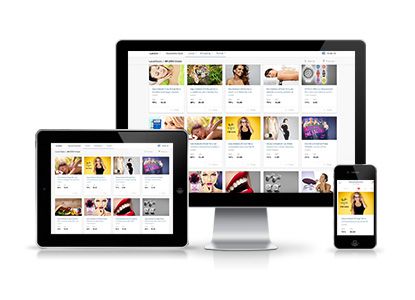 Being spontaneous shouldn't be difficult, and at Bownty, you can easily find the right deal to spice up your plans. Whether you are on the go or sitting in front of the fireplace, you always have your next great experience within reach.
Sign up and we'll let you know when a great deal that matches your interests comes up. Download our free app and swipe through all our great deals or simply visit our website from any device.
Completely FREE
We want you to spend your hard-earned money on creating unforgettable and magical moments with those who matter to you. That's why it's totally free to use Bownty. We can make the service better with more people using Bownty, so please remember to tell your friends and family about all of your great experiences! Most likely, they will also be happy to know us.